About NJ Design Park
An Indian Based company, located in chhattisgarh of INDIA. We work with an experienced team of software developers, website designers and developers & Internet marketing team to give the best services to the clients.
Our website solutions increases efficiency and competitive advantage of our clients.
Our Expertise
Web Design and Development Services.
Application Development & Maintenance Services.
Graphic Design – SEO and Internet Marketing Our expertise guarantees quality, competent and rapid execution of any projects.
From small websites to complex eCommerce software and custom solution programming.
For SEO and Internet Marketing we have successfully created page ranks from Zero, achieved Top Google positions, Drove significant organic traffic and boosted sales of our clients.
Choose any of the plans suits your business.
Wordpress
Professional
Unlimted pages
WordPress Development
Shopify
Professional
Unlimted pages
Shopify Development
What Our Clients Say
"It is an absolute pleasure to work with your team but im not sure you will be able to hire them…lol…. I plan on keeping your team very busy indeed. Thanks Naren, your prob the best Company I have worked with to date!"
My experience working with Narendra and his team was very positive. His attention to detail was evident throughout the process.
Amazing work! I have been working with Naren and his team for nearly 2 years now and I honestly cannot fault them. There quality of work, communication and desire to be the best is amazing and I am looking forward to what the future holds. Thanks guys.
Very happy with what Narendra and team did. been struggling with design and functionality issues with my WP site. he fixed them all. very fast, very very high quality of work. will be working with him on long term basis.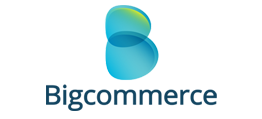 Get in touch
For support or any questions
KK Tower, 2nd floor, street 36, Smriti nagar, Bhilai – 490020
How Can We Help?
Got a question? We'd love to hear from you.
Send us a message and we'll respond as soon as possible.